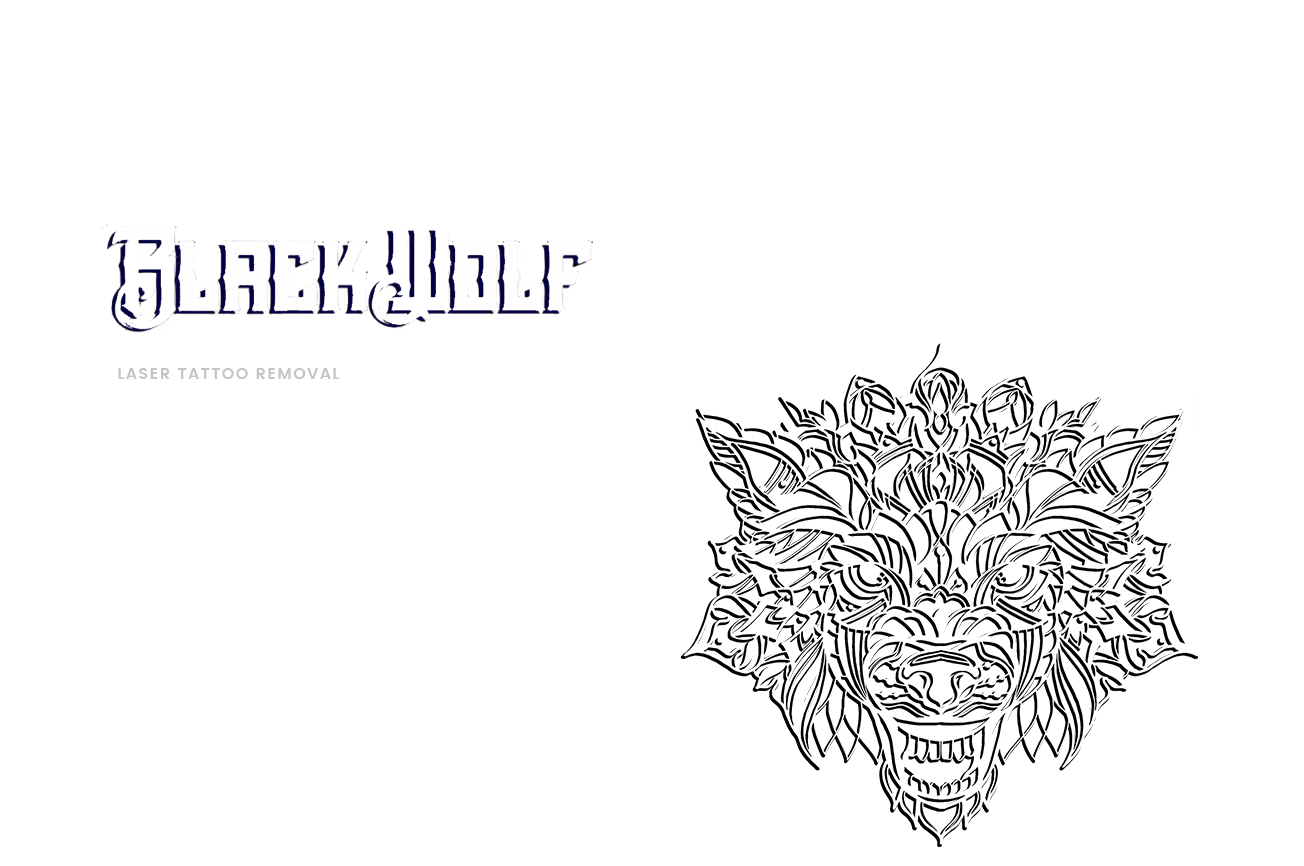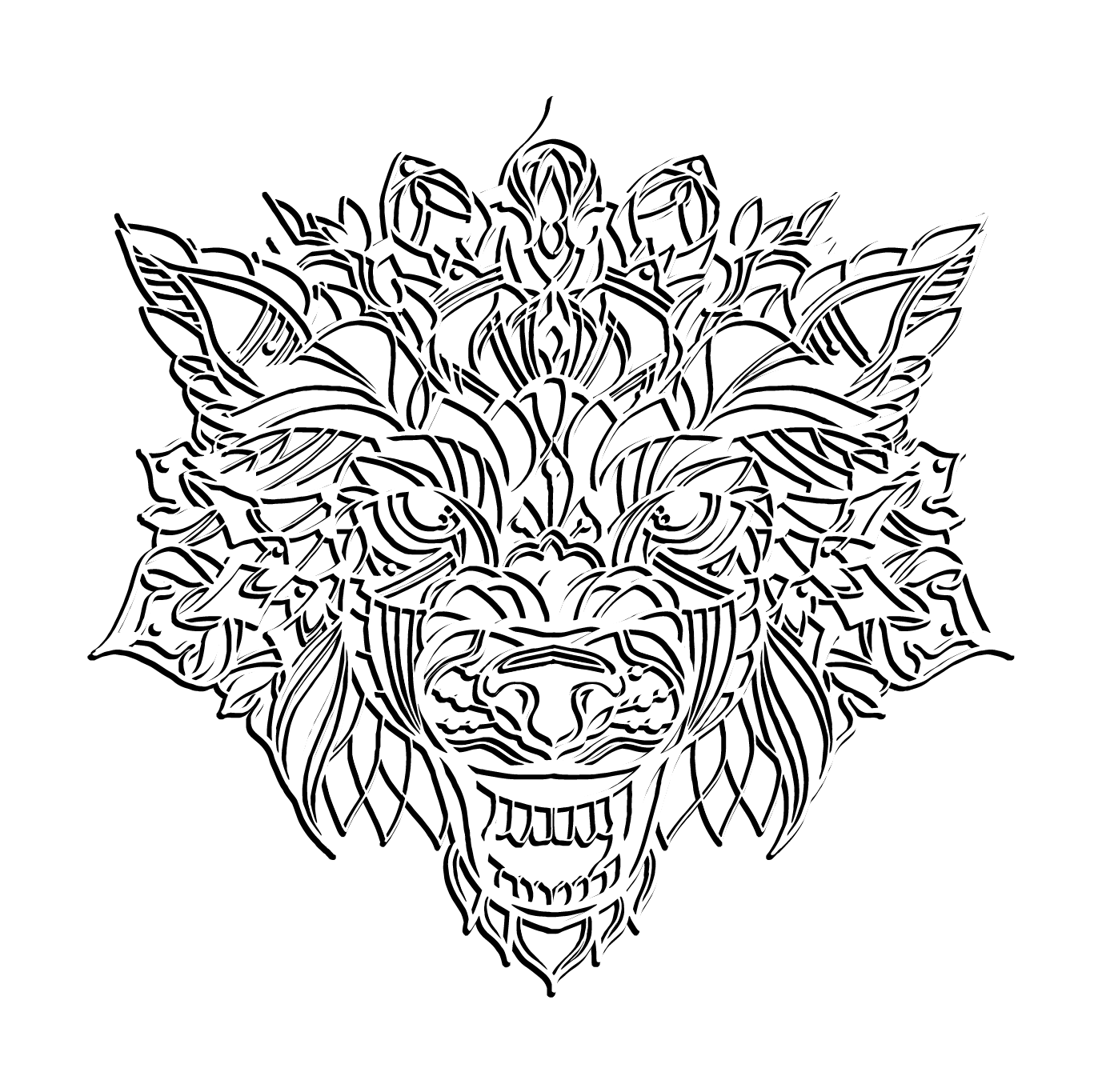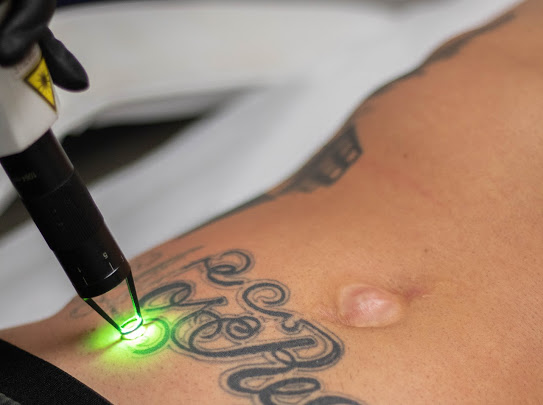 ADVANCED TECHNOLOGY. AMAZING RESULTS.
Non-invasive Laser Tattoo Removal with Incredible Results
Changed your mind about your ink? Regrettable tramp stamp you want gone? Clean skin, modification or new ink aspirations? We're here to help. Whether it is complete removal, fading, cover or repair, fast track your laser tattoo removal at Black Wolf. Our experienced and certified laser technicians can tailor a treatment plan that best suits you.
| | |
| --- | --- |
| Laser Tattoo Removal Treatment Cost | From $100 |

Laser Tattoo Removal at Black Wolf
The objective of efficient removal is to disrupt the existing ink with minimal disturbance to the surrounding cells. Our advanced laser technology targets unwanted ink more effectively than ever before, all with fewer treatments, faster recovery time and better results than traditional lasers. Using state-of-the-art technology and the very latest techniques, our expert technicians will make getting rid of your tattoo safe and non-invasive and scar free.
HOW IT WORKS
We use state-of-the-art Laser technology and techniques (Q-switched ND: YAG Laser) — a pulsed laser beam, rather than a continuous wave of light, this is the preferred method for effective laser tattoo removal as it is high frequency light, is suitable for short and focused sessions as it is efficient in creating a shockwave that breaks down the tattoo ink into small particles, so it can be safely discarded by the body.
WHAT TO EXPECT
Most people say the sensation of laser tattoo removal is far more tolerable than expected. Tattoo removal is described by many people as slightly uncomfortable to mildly irritating. A common consensus is that the sensation is similar to having the tattoo inked, but with much less discomfort. Positively, laser tattoo removal is fast and utilises gentle medical grade cooling to remove your unwanted tattoo with negligible side effects.
HOW MANY TREATMENTS
Everyone's skin, immune system and tattoo is unique, therefore each individualised laser treatment plan is geared towards the individuals specific needs. Typically, the majority of tattoos can be removed in an average of 4-8 treatments, spaced 6-12 weeks apart, depending on factors such as the age of the tattoo and ink that was used. The time between sessions allows the bodies natural processes to maximise results.
For optimal results partner your laser tattoo removal treatment with our LED Light Therapy Treatment. Our LED Treatment assists in healing the skin and to help the lymphatic system to work quickly to clean up the fragment ink giving you 200% faster recovery and increasing your removal results by a massive 150%!
WHY BLACK WOLF FOR LASER TATTOO REMOVAL
A comfortable parlour
Tailored and individualised treatment plans
State-of-the-art technology
Complimentary services to enhance results
Proven results
Trained, experienced and knowledgeable certified technicians
Non-invasive, no burning or scarring
Fast, effective sessions
Quality aftercare and post treatment advice
Got questions? Make an enquiry! Or if you're ready to begin the process of removing your unwanted tattoo book an appointment today.
In the area? Walk-ins welcome and we're open 7 days a week.
Tuesday
9:00 am - 5:30 pm

Wednesday
9:00 am - 5:30 pm

Thursday
9:00 am - 9:00 pm

Saturday
9:00 am - 5:00 pm

Sunday
10:00 am - 4:00 pm

Book an appointment today